After launching in Florida as a flood insurer in 2016 and expanding into the homeowners market in 2018, TypTap Insurance Co. has officially started the process of becoming a nationwide company.
The technology-driven insurer and subsidiary of HCI Group launched the first phase of its nationwide expansion with the announcement this week that it will begin applying to offer homeowners coverage in 20 states outside of Florida. Those states include: Arkansas, Colorado, Georgia, Idaho, Illinois, Indiana, Iowa, Maine, Massachusetts, Michigan, Mississippi, Montana, Nevada, New Mexico, South Carolina, South Dakota, Tennessee, Utah, West Virginia and Wisconsin.
According to Paresh Patel, HCI founder and CEO, the timing was right to begin the national expansion as TypTap continues to see positive growth and is set to become a $100 million company in Florida by the end of 2020, with 80% of its premium coming from its homeowners business.
TypTap considers itself an insurtech and refers to its technology process as "positive underwriting" to streamline the underwriting and sales process. Patel said the company's reliance on technology to quote, underwrite and issue policies has proven successful and it has since realized that "this is how things will be done a decade from now."
"We have a viewpoint that agents add value," Patel said.
"We started out eight years ago and said, 'how will insurance be done some distance in the future?'… and we basically assembled it," Patel said. "We've now seen it work in Florida with two very different product lines – homeowners and flood – and we therefore know the technology works."
Patel said the company has field-tested its product capabilities and systems technologies and has "gathered enough evidence in Florida, which is obviously a very difficult place to do business in, to say that it works so we are now spreading it to the rest of the country."
Florida's market challenges have been well documented in recent years. Litigation has driven up Florida domestic carrier losses and reinsurance rates, and thus homeowners premiums, but starting a flood insurance and homeowners insurance company and getting hit by four hurricanes in four years was also a big hurdle for a new company to overcome.
Like many Florida insurers, the company has had to respond to the challenges in the Florida market. HCI announced in August when reporting its second quarter results that TypTap had implemented a 20% increase for its flood insurance product on July 15, 2020 and had applied for a 12-14% rate increase for its homeowners' insurance product. The rate increase was expected to go into effect before the end of the year, if approved.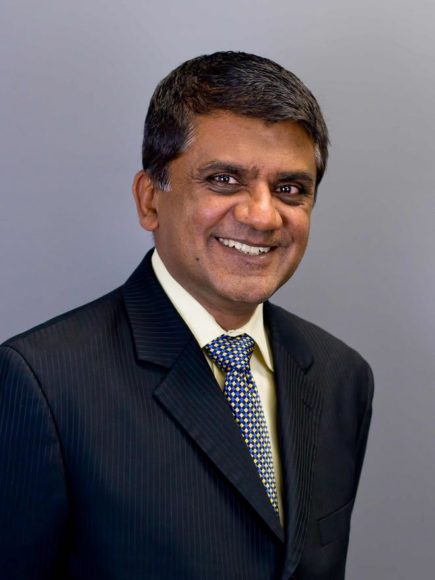 The increased reinsurance costs forced the company "reluctantly to seek rate increases," Patel said then.
Still, the company has remained profitable and Patel says that's a testament to how its technology has been successful.
"At the end of it, TypTap is still there and it's still healthy, which says it seems to be doing something right in terms of underwriting and selecting the right risks," he said. "The technology is basically doing that, and the results speak for themselves."
Florida also isn't the only state that has issues, Patel noted. Moving forward with its expansion into new states, TypTap will be open-minded in its approach and for now plans to stick to just offering homeowners coverage and not flood, though Patel expects the company will eventually offer flood coverage as well.
TypTap's homeowners offering will be similar to what is available in Florida, but there will be nuances based on each individual state's needs and legal requirements, Patel said. The company will gradually launch in its chosen states as it receives regulatory approval and appoints agents.
Despite TypTap falling under the insurtech umbrella, Patel said the company is "very agent friendly." Agents that would like to be appointed by TypTap can reach out via its website and when it begins operating in their particular state the company will begin the appointment process. Currently, 90% of TypTap's business comes from agents, which Patel said differentiates the company from other large insurtechs that are moving to push agents out of the equation.
"We have a viewpoint that agents add value," Patel said. "That's a philosophical difference that's pretty big.
"In a competitive industry, opinions vary. Everybody has a different philosophy as to how you build a better insurance company," he said. "We've stayed true to what we thought were the key items. And we're confident that it's working and we're expanding."
https://www.insurancejournal.com/news/national/2020/10/08/585797.htm
https://www.mynewmarkets.com/articles/183703/florida-homeowners-insurtech-typtap-goes-national